Fonts often have strange names and inspirations.  Some have a stranger history behind them.   Georgia was named after a tabloid headline; "Alien head found in Georgia".  Typographers sure are a strange bunch.
The Georgia Typeface has a long and strange history.
Like many fonts, the story of how it came to be is just bizarre.
Designed in 1993 by Matthew Carter, Georgia is a transition Serif typeface, meaning they are stylistically between traditional typefaces, such as Garamond, and more modern styles, such as Computer Modern. Georgia was originally introduced by Microsoft on November 1st, in 2006 as part of the core fonts for the web, and is now pre-installed on both windows-based and Apple computers.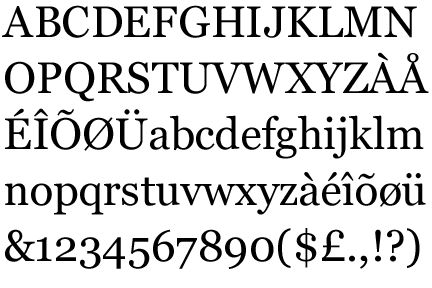 While it was originally designed to aid in reading and displaying text on smaller screen sizes, the font was bizarrely named after a tabloid newspaper article claiming, "Alien heads found in Georgia".
Where can you get the Georgia Font?
The font is very similar to Times New Roman, although Georgia is bigger at the same size.   It was also designed to be a serif companion to the sans-serif Verdana.
Grab it here for Windows: georgi32.exe
And here for Mac OS X: Georgia.sit.hqx
For the latest tech and science stories follow us on
on Twitter, Google+, Tumblr, Instagram and on Facebook