If you are parent of an eight to twelve year old who happens to have access to a console and the internet, you will probably be familiar with their current obsession with Minecraft. Not content with just actually playing the game, but also watching videos by the likes of StampyLonghead for hours on end on Youtube. In order to make an attempt to actually direct your Minecraft obsessed child's eyes away from the screen for more than 5 minutes at a time, we have come up with a selection of Minecraft gifts that might help:
The hottest Minecraft toys for Christmas 2014 has to be Minecraft Lego with a range of playsets including a village, a cave, the Nether zone and a Lego set for the first night.  The best thing about buying Lego minecraft is that when their obsession finely dissipates, they can still make use of the lego for non-minecraft related construction.
Read our reviews of the Micro World Lego Minecraft sets here.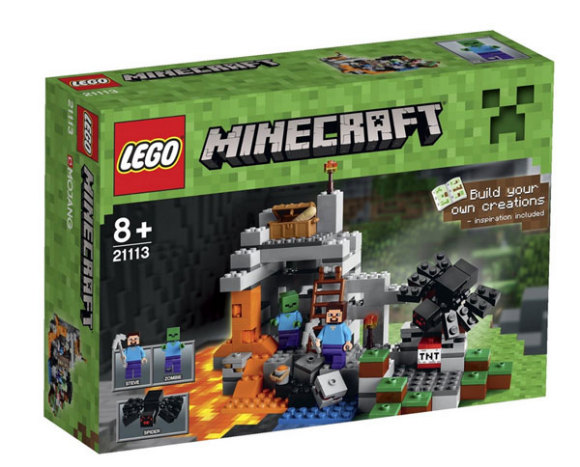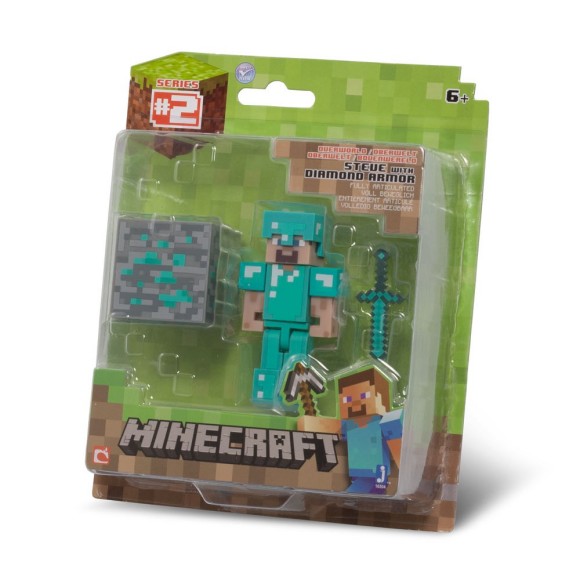 Diamond Steve Minecraft Figure
A fully articulated figure kitted out in a full diamond armour set  which means he can probably take a point blank creeper explosion. He is also kitted out with a diamond sword and comes with a Diamond Ore block.
Best Price – $11.05
If you have a little more to spend on a "Steve" there is a larger version available which is twice the size of the regular minecraft figure and also comes with removable helmet and sword.
Best Price – $22.67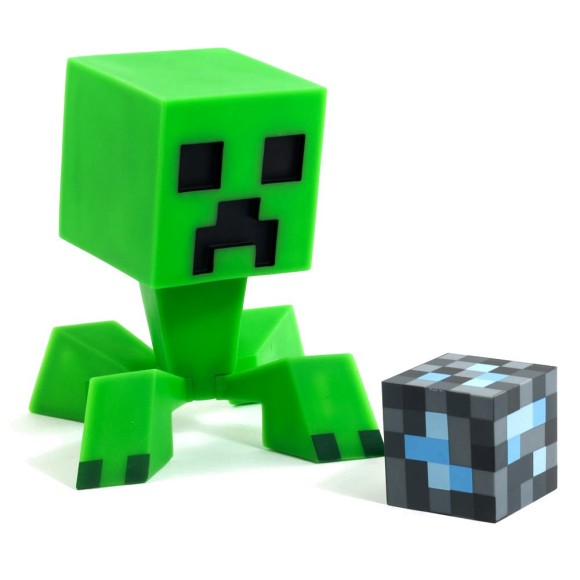 Every decent good guy action figure will require an arch enemy, in the case of Minecraft Steve, it's the dreaded creeper.  This officially licenced Creeper figure also stands at 15cm's and also comes with a 5cm Diamond block
Best Price – $14.67
To go with the smaller Steve figure, a set of Minecraft animal toys including a Pig, Cow, Sheep, Chicken, Ocelot and a Wolf are available.  All the animals are articulated so they can be moved and posed into position. The sheep even has springy legs allowing them to bounce around like in the actual game, hopefully it doesn't also glitch through the floor like in the game, putting a hole through your sitting room carpet.  This Minecraft animal bundle plus the small Steve would be our choice to maximize the potential for fun.  Best Price  – $22.99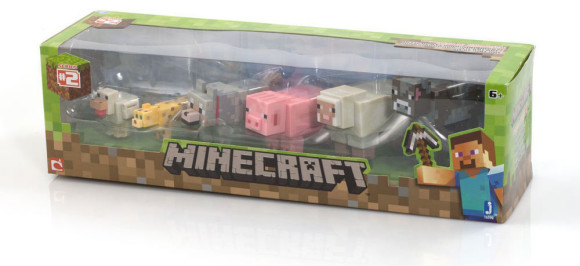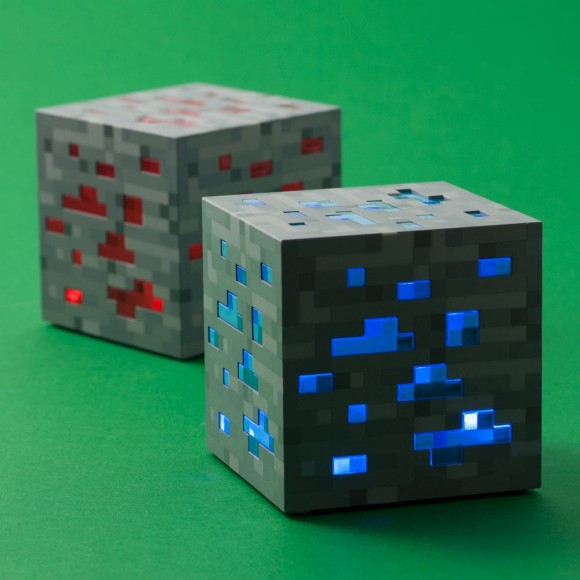 The Minecraft Ore Block Night Light
Finally for the more grown up Minecraft Addicts who are slightly too old for playing with the Minecraft Action figures. A stylish Minecraft night-light available in a choice of either Red Stone Ore (red) or Diamond Ore (Blue)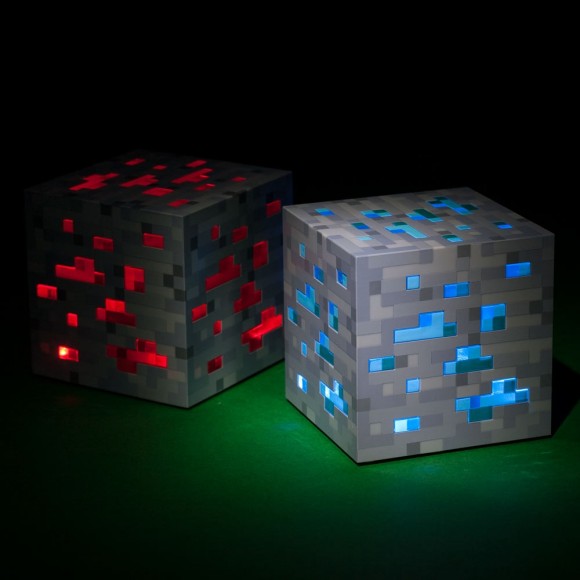 Features:
Auto shut off after three minutes
Three levels of brightness
Tap to cycle through settings
Internal LED's
Size. 8cm x 8cm x 8cm
Best Price – £22.95
---
Update:
If you are looking for Minecraft Plush Toys, check out our guide to Minecraft soft toys here